First floor: Vashe zoloto (Your Gold)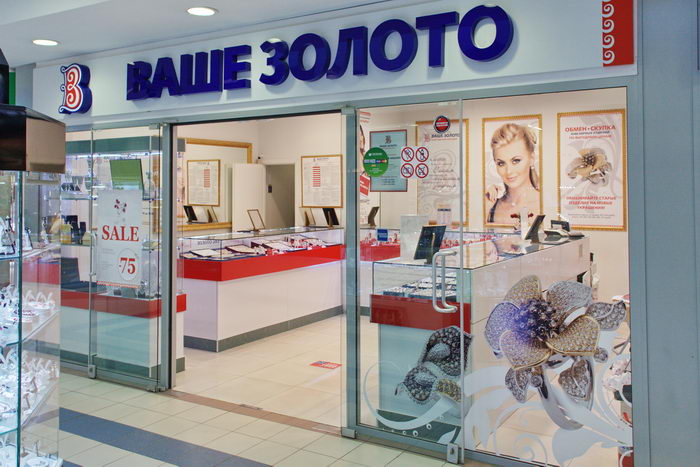 Jewelry Company "Your Gold " — is more than eighty stores in Moscow and Moscow region, conveniently located near you. In our stores go nicely — it's not the usual fashion "museums" and the place where you are always welcome . Given the trends and classic jewelry, we try to please every customer magazine "Your Gold".
Gold is still relevant, whether the details of clothing , décor items and jewelry. In this regard, in our jewelry collections present completely different styles, from classic to modern- restrained extravagant . Diamonds, precious stones, silver and sparkling alluring gold jewelry stores "Your Gold " will not leave you indifferent.
Loyal customers salons "Your Gold " appreciate the high professionalism of sellers, personal approach and care about the comfort of each customer , as well as reasonable prices and consistently high quality jewelry listed in our showrooms.
The key to your successful shopping is our coordinated work , a wide range of jewelry and relaxing atmosphere in jewelers ' Your Gold".